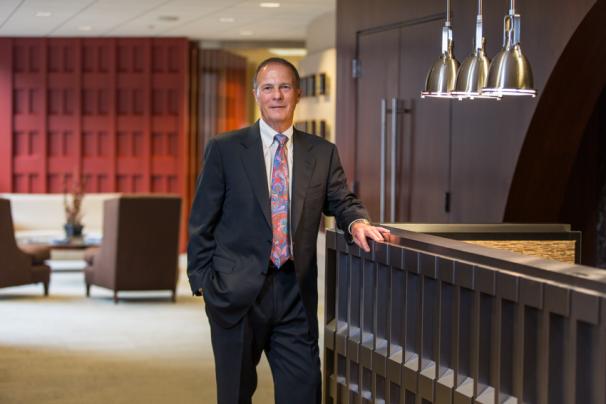 Professional Experience:
Bruce McNew was admitted to practice in Delaware in 1979 and subsequently was admitted in Pennsylvania and California. His practice focusses on litigation representing the rights of investors and on other complex commercial disputes in state and federal courts nationwide, including in the Delaware Court of Chancery. Bruce regularly represents plaintiffs in class actions and derivative suits. He has also represented plaintiffs in other complex litigations in the areas of securities law, environmental law, insurance law and labor law. In his career, Bruce has conducted jury and non-jury trials, arbitrations and handled appeals in various states, including before the Delaware Supreme Court, and in Federal Courts of Appeal. Bruce has been involved in cases resulting in the recovery of hundreds of millions of dollars for investors.
Bruce is a 1979 graduate of the Marshall Wythe School of Law, the College of William and Mary, where he served as Research Editor of the Law Review, and a 1975 graduate of The University of Virginia where he graduated with distinction. Prior to joining the Firm, Bruce had been a partner in several firms, as well as a sole practitioner. He began his career clerking for the Honorable John J. McNeilly, Justice of the Supreme Court of Delaware and as an associate at a major Delaware firm . He is admitted to practice in the States of Delaware, Pennsylvania and California, the Federal District Courts for the District of Delaware, the Eastern District of Pennsylvania and the Northern, Central, Eastern and Southern Districts of California, the United States Court of Appeals for the Third, Tenth and Eleventh Circuits and the Supreme Court of the United States.
Bruce is currently lead counsel in actions for breach of fiduciary duty in the Court of Chancery relating to going private transactions, a self-tender, and appraisal rights and in an action in the Superior Court of California challenging a Reverse Stock Split and going private plan. He also appears in the Delaware Superior Court. He has successfully tried actions seeking books and records before the Court of Chancery. Bruce's concluded engagements have included:
•           Lead counsel in Buttonwood Tree Value Partners LP v. Smith, C.A. No. 08-CV-2963 (Circuit Ct. Wisconsin 2010), resulting in a recovery valued at $54 million.
•           Sole Derivative counsel in the trial of Hollinger Int'l Inc. v. Black, 844 A.2d 1022 (Del. Ch. 2004) which resulted in recovery of $50 million.
•           Sole counsel to shareholders in Franklin Balance Sheet Investment Fund v. Crowley, 2007 WL2495018 (Del. Ch. 2007), which resulted in a benefit to minority shareholders of $37.25 million.
•           Co-lead counsel to shareholders in In re Best Lock Corp. Shareholder Litigation, 845 A.2d 1057 (Del. Ch. 2001) which resulted in a recovery in excess of $60 million.
•           Co-lead counsel in In re Pure Resources Inc., Shareholders Litigation, 808 A.2d 421 (Del. Ch. 2002) resulting in a judgment requiring additional material disclosures to shareholders.
•           Lead Counsel in Kathryn Casey, et al. v. George G. Brennan, et al., Consol. Docket No. UNN-C-180-97 (Superior Ct., NJ), resulting in a judgment of approximately $12.5 million on behalf of minority stockholders who were subjected to a freeze out merger.
•           Lead trial counsel in Glassman v. UNOCAL Exploration Corp., 777 A.2d 242 (Del. Supr. 2001), which was immediately recognized as resolving significant issues of Delaware Corporate law and continues to have a substantial impact on mergers and acquisitions practices.
Admissions:
Delaware, 1979
Pennsylvania, 1984
California, 1990
Education:
University of Virginia B.A., 1975 with Distinction Economics and Political Science
Marshal-Wythe School of Law, College of William and Mary, J.D., 1979
Personal and Community Activities:
Office of Child Advocate, Volunteer
Kennett Area YMCA, Past Board Member
Delaware Center for Horticulture, Past Board Member